Decoration
Check out some recent decorations in the above slider & tick a few boxes below to get an instant quote.
On most occasions we arrive with all balloons pre inflated but for larger events we'll work on site. There's various options below to choose from, if you need something different then drop me an email:
You can submit the above quote without any obligation. If you do want to place an order send your quote and then enter your total below to pay by card: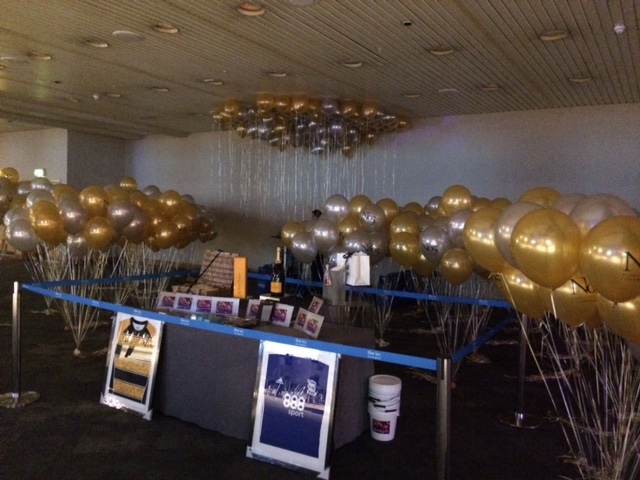 No5 Barristers Chambers supported the Child Brain Injury Trust & Whizz Kids charity event in Hall 3, ICC Birmingham. We helium filled 1500 Gold & Silver balloons, this only took 2 crew 4 hours on the day (unfortunately it took us 7 hours to stuff the balloons...