Contact
balloon.co.uk / Balloons 'n' things, 10 Abbey Road, Birmingham, B67 5RD 0121 429 9068
Est. 1982, Balloons n things supply printing, arches, drops and helium gas. Originally established in the town centre we expanded with a strong online presence and now travel the UK specialising in large scale balloon drops and promotional arches. For a fast response get in touch by email.
sales@balloon.co.uk
Below you can have a quick look around our retail shop with Google street view. The items on view change constantly so it's always best to email before visiting. Can you spot the staff member hidden somewhere?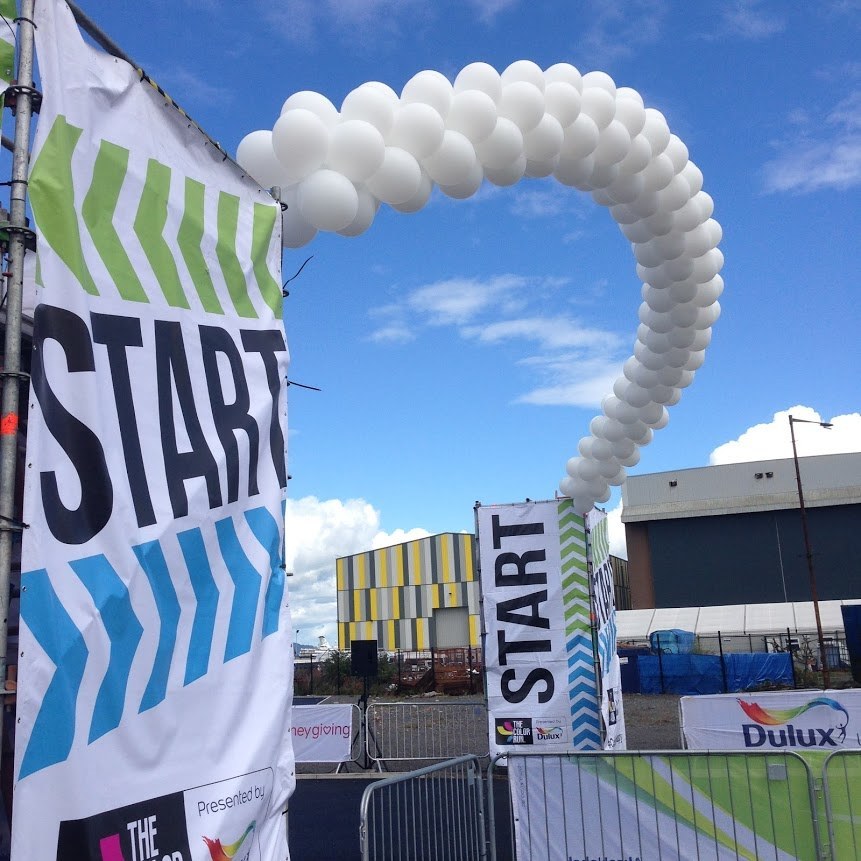 As on previous years Brighton was the location for the final Colour Run of 2015. We were luck with the weather although we have installed helium arches here on very windy days. 30th August – Colour Run Belfast To save risk of a flight delay we traveled...
This was a standard balloon drop installation very similar to the theatre work we do. This drop consisted of 2 x 750 Metallic Gold balloons lifted into the ceiling area of this famous Blackpool landmark. The drop was for the Biba 2015 awards and the client wanted one...
We installed this 7000 balloon drop at the Liverpool One shopping mall overnight on 21st July. We started at 10pm and worked though to 6am before waiting for the afternoon drop. 3500 Of the balloons were stuffed with tickets of which 500 were winning prizes....
This year (2016) we also had 87 tables to decorate. We opted for Holographic Foil Stars, firstly because they look that little bit special but also because they are a more reliable balloon. Recently we've been having quality problems with various foil...
For the last 3 years I've been decorating a large restaurant in Mayfair early AM before it opens. The venue is made up of several smaller restaurants each serving different styles of food. Previously they've ordered 5 large drops and it's been a tight turnaround to...
A video posted by Anya Paul (@anya.paul) on Dec 4, 2015 at 2:42pm PST This balloon drop at The Roundhouse in Camden was a little different because Google wanted big balloons. When we drop smaller 11″ they get jumped on and burst but when BIGGER balloons fall...